Tile has been in used in spectacular works of art for over 4,000 years. From intricate mosaic designs to whimsical 8-bit figures, tile installations can be found around the world. Here a few of the most inspiring tile installations from around the world for your viewing pleasure:
Villa Romana del Casale. Unearthed by three excavations spanning from 1929 through 1960, this 4,200 square-yard mosaic floor was found in Sicily, Italy. This mosaic created during the fourth century features scenes of Roman life during that period.
Sheikh Lotfollah Mosque. A jewel of Persian architecture located in Iran. Medieval mosques are known for their exquisite tile work featuring geometric designs and intricate patterns. This mosque is located in the old city of Esfahan, Iran.
Parc Güell. Antoni Gaudi is well known for his La Sagrada Familia. However, he also created mosaic work in the Barcelona, Spain park he designed and created between 1900 to 1914. Parc Güell features winding rows of benches covered in colorful tile mosaics leading to a steep hill. A mosaic dragon fountain guards the hill.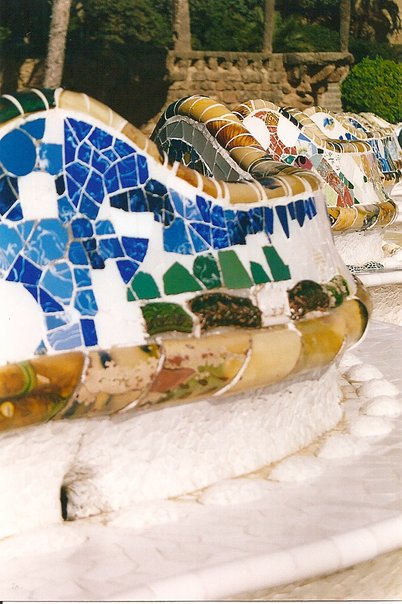 NYC Subway System. Commuters and tourists alike are treated to mosaic art created by Squire Vickers, an artist and architect who created this art during the early 1900s. These mosaics are so much a part of the subway system, it's very easy to miss them if you don't pay attention.
The Hanoi Ceramic Mosaic Mural Project. To celebrate Hanoi's 1000th birthday, they didn't just build a mosaic: they built the largest mosaic in the world. Located in Vietnam, the installment stretches nearly 4km along the Red River dyke, and wanders through several design motifs along the way.
Do you have photos of inspiring tile work that you've seen while traveling? Share your pics and where the tile work is located with hashtag #TileTours.
Feeling inspired to create your own landmark masterpiece? We have the tools mosaic artists need, all on one convenient page.