I hear the question a lot, "What knee type of knee pad do I need?". DIY'ers and flooring professionals alike will benefit from using the right knee pad for the right job. But how to choose? Read on my friends.
I'm sure you have all been to our knee pads and accessories page right? Shameless plug and link here Knee Pads & Accessories. And no doubt when you went there you were like, holy knee pads Batman I don't even know where to start. Well let's take a dive into the world of knee pads and why we have so many choices, I mean it's not all about fashion statements... is it?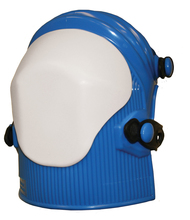 Non Marring
Probably the most popular kneed pad type amongst flooring professionals of all types, really... who wants to scratch, dent, or otherwise ruin the floor you worked so hard to install or repair? Typically of light or medium padding, they will take an average amount of abuse, and while allowing your knees to breath, they also allow for moderate speed and mobility of movement. Bottom line they protect the floor and offer decent knee protection. Good for nearly any surface, and necessary for soft to medium natural stone & wood flooring.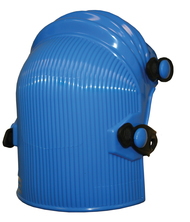 Non Skid
An excellent choice when you need to stay planted in one spot to perform delicate tasks without moving around or moving your work in any way. This type of knee pad usually has ample padding considering you won't be moving around much to relieve those pressure points. They are not good for nor meant to be moving around on your knees like other pads, so if you are not working in one spot for longer periods of time and need to move while on your knees I would recommend a different type more suitable for the job.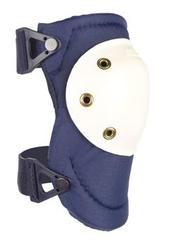 Hard Shell
When speed trumps surface protection this type of knee pad allows for optimal movement with moderate padding. Generally light and comfortable this type is very good for many types of applications but we highly recommend them for color sealing grout. Optimized for movement while on the knees the don't have a ton of padding, however the tough hard shell is super protective. Great for outdoor installs like pavers and ceramic tile, and as I mentioned before color sealing.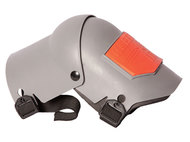 Super Tough
Do you need armor to protect your knees from chemicals, rocks, nails and the like, heck they might just take a laser blast! (okay, so maybe not lasers, but you get the point). These are simply the best of the best in terms of raw protection, but you will be sacrificing ease of movement, and maybe some padding, but on the plus side they will no doubt give anyone many years of service.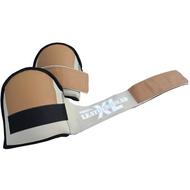 Super Soft
So yeah, as the name would imply this type is ALL about comfort. Probably won't mar many surface types, definitely not the most mobile type, and surely not the most durable, but they are super comfortable. Think slippers for your knees. So if you just kneed comfort and aren't as much concerned about function and durability then this type would be perfect for you.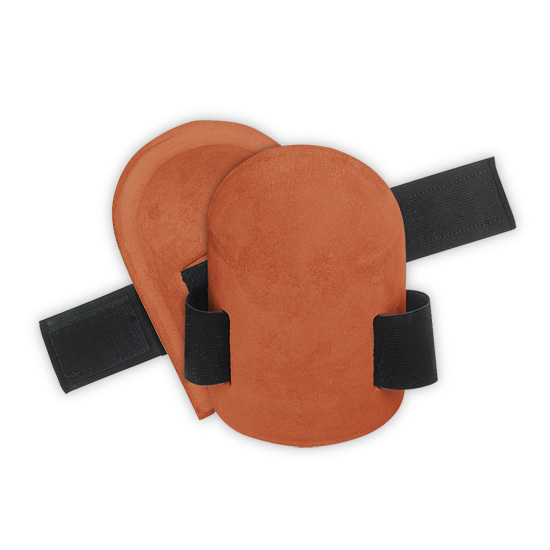 Budget
Hmmm I'm sure this doesn't need much explanation. Budget friendly means you probably wont need to use them too often, you aren't looking for extravagances like extra padding or mobility. That said the rubber molded are pretty good for the price considering they have a strap and the rubber itself is cushy... or something like that :-)
Specialty
I thought it worth mentioning a couple of specialty types just in case you didn't know they exist.
***Rolling knee pads are specifically designed for grout floors. Knee pads meet wheels, get a bucket dolly and grouting a tile floor might actually be fun… or not… but much easier for sure!
***The Racatac is for contractor who do lots of color sealing jobs. Saves the knees, saves the back, and allows for a quick job. Only rivaled by the hard shell knee pad, otherwise the Racatac would be the tool of choice.
I hope we have cleared the air on knee pads and their function in the flooring industry. While there are even more types out there not listed here this guide should give you the general idea on how to select the right knee pad for you.