Product Overview
Both Flooring and Tile Installers rely on TEC® Multipurpose Primer
Improves adhesion and bond strength of TEC® levelers to the subfloor. Also allows direct ceramic tile installation on many difficult-to-bond-to substrates such as metal, unscarified glazed ceramic and gypsum. For peel and stick tile installation, primer can be used on dry, porous concrete, gypsum cement underlayments and plywood. May also be used to promote bond over cold-rolled steel substrates.
One product for all substrates
Solvent free - zero VOC.
Easy to use - apply with brush or roller.
* Certain installation requirements apply.
For more information on this product
click here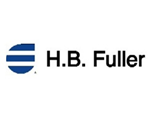 Reviews